10. seminar MAF: Austerlitz 1
Sergej Loznica v dokumentarnem filmu Austerlitz predstavi, kaj se v nekdanjih nacističnih koncentracijskih taboriščih dogaja danes, pri tem pa ostaja zvest svojemu slogu iz prejšnjih dokumentarnih filmov, kot sta Blokada (2006) ali Portret (2002).
Osredotoči se na nekdanje taborišče Sachsenhausen v bližini Berlina, kjer s statično kamero ujame naključne obiskovalce spomenika. Za spremljanje dolgih kadrov brez komentarjev pripovedovalca je – kot pri režiserjevih prejšnjih filmih – morda potrebno nekaj več koncentracije,vendar po drugi strani ravno to pušča možnost za lastno refleksijo.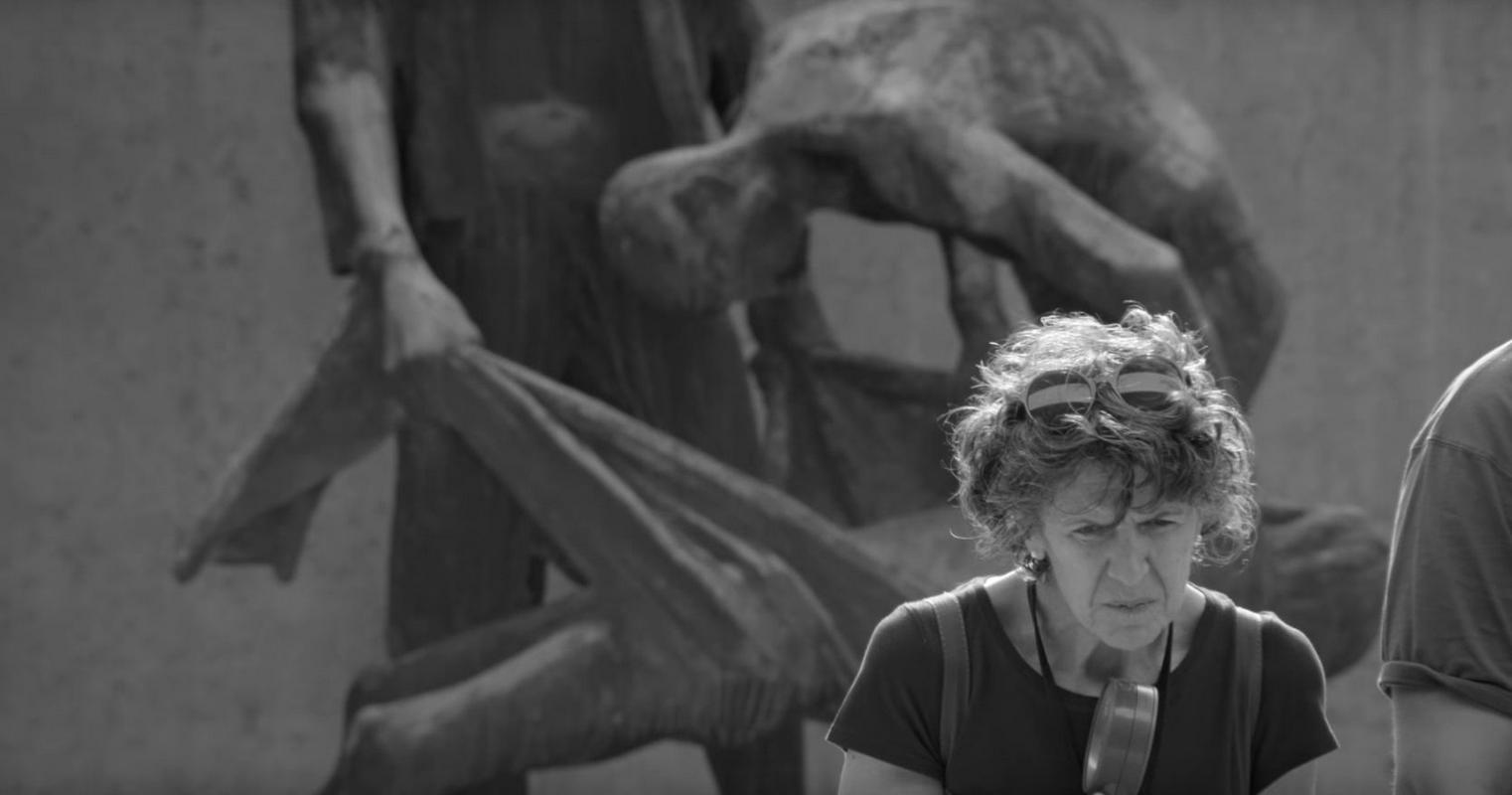 Skozi opazovanje ljudi, njihovega obnašanja in reakcij, Austerlitz prikazuje popačenje in nerazumevanje zgodovine, predvsem pa problematizira odnos današnjih ljudi do nje: nekaj, kar nikoli ne bi smelo biti pozabljeno, je povsem zbanalizirano in uporabljeno kot sredstvo za promocijo in zaslužek – skratka, koncentracijsko taborišče je postalo atrakcija.
Da gre za koncentracijsko taborišče, nam da na začetku namreč vedeti zgolj napis »Arbeit macht frei« na vhodu, če pa bi sklepali po veselih obrazih turistov, bi prišli do zaključka, da gre za zabaviščni park. Ti se namreč povsem neprizadeto slikajo, nekateri se pri tem celo pretvarjajo, da so zaporniki, iz šuma množice pa je slišati smeh. Tako na vhodu v taborišče kot v njegovem najstrašnejšem delu – pri krematorijskih pečeh.
Grozote nacističnih zločinov nam niso predstavljene neposredno, ampak skozi turistične vodiče, ki o njih pripovedujejo svojim skupinam. Govor vodičev ob spremljanju reakcij tistih, ki ga poslušajo, še dodatno izpostavi problematičen odnos do preteklosti. Na primer: vodička razlaga o podhranjenosti taboriščnikov, v naslednjem prizoru pa eden izmed turistov ne more počakati niti nekaj minut, da bi pojedel svoj sendvič.
V nasprotju s prejšnjimi dokumentarnimi filmi Loznica v Austerlitzu izpostavi moralni moment, z estetskega vidika pa je film manj dodelan. Občutek imamo, da režiser moralizira in obsoja turiste, ki se obnašajo tako ravnodušno, hkrati pa gre v tem obsojanju nekoliko predaleč in tako tudi sam ustvari atrakcijo – to so turisti sami, ki se jim gledalci smejimo, se nad njimi zgražamo ali pa nas enostavno dolgočasijo.
Kljub temu pa je Austerlitz družbena kritika z relevantnim sporočilom: v odnosu do zgodovine smo tako brezbrižni, kot da se ta ne bi mogla nikdar več ponoviti.
Sanja Podržaj